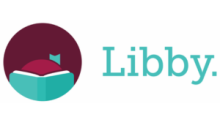 Borrow ebooks, audiobooks, and magazines to read on your phone or tablet using the Libby app by OverDrive. You can even send and read your borrowed ebooks to your Kindle ereader! It's free and easy to get started.
Download the Libby app through your app store or click here to access Libby in your web browser.
Offers offline access, syncing across platforms, and a vast selection of books and audiobooks.