Storytimes!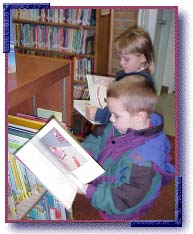 View our online calendar for times and locations.
Family Storytime
These storytimes engage kids (ages 2 - 6) with stories, songs, and other fun activities.
Lapsit Storytimes
These are active Storytimes designed for the shorter attention spans of our youngest customers. Little ones (ages 0-2) and caregivers all sit on the floor and share stories, songs, fingerplays, bounces, and other fun activities.
Classroom Visits
Our Youth Services staff members will travel to individual classrooms for specialized Storytimes!
Supporting Local School Curriculum
Special collections prepared for classroom use. Teachers can contact the library to request materials to supplement their curriculum.
Lego Club
We have a Lego Club at each of our locations! This program is for kids in grades K - 5th. Kids can stop by anytime to build - just ask a library staff member. Creations will be displayed in the library for one week!
Paws to Read
Read to a dog at any of our locations during the school year! Cocoa is a licensed therapy dog who loves to listen. Cocoa helps to provide a stress-free environment for kids to practice their reading skills. Registration for a 10-minute session is preferred, but drop-ins are welcome when there is an available time. View our online calendar for times and/or call the library to register!
Summer Reading Program and Book Buddies
Keep your child engaged over the summer by participating in our annual Summer Reading Program and Book Buddies Tutoring Program! Look for more information about these programs in May. 
Volunteens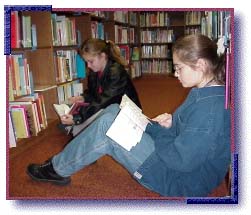 Teens can volunteer at the library to earn community service hours for school! Contact our Youth Services Coordinator, Laurel Rakas, to find out what we currently need help with. 
Collection 
We have an extensive collection of books, audiobooks, magazines, movies, music, games, and online resources. If we do not have what you need in-stock, we can borrow it for you from a neighboring library!
At our Pemberville location, we have an Ellison machine available for public use. You must supply your own paper. Click here to view our list of Dies.